2023 Events
Triangle ALS Walk
Apr 15, 2023, 8:30 AM - 12:00 PM
The North Carolina Anthro Society is partnering with the North Carolina chapter of the ALS association in their fight to defeat ALS. Our goal is to raise $2,500 in support of their mission to serve, advocate for, and empower people affected by ALS to live their lives to the fullest.
Join us for the Triangle ALS walk on Saturday, April 15, 2023. Fursuits are welcome before, after, and during the walk.
Blue Ridge Furfare: Mainfurame Meltdown

Mar 17, 2023 - Mar 19, 2023
Get ready to dive into a melting main-furr-ame of digital furry mayhem. The Good News: Beloved forest ranger Aster has invented a brand new, top secret, virtual reality system! The Bad News: Aster and his team of technical experts have been transported into a crumbling virtual reality main-furr-ame. Join your possum friend Petal as she dives in to save her beloved squirrel companion. But the journey will not be easy. The Main-furr-ame is a world of diabolical competitions, presentations, and even dance competitions to prove your technical prowess. Time is short, with each passing moment, this computer generated reality is falling to pieces. Can you make it out on time?
Animal Park at the Conservators Center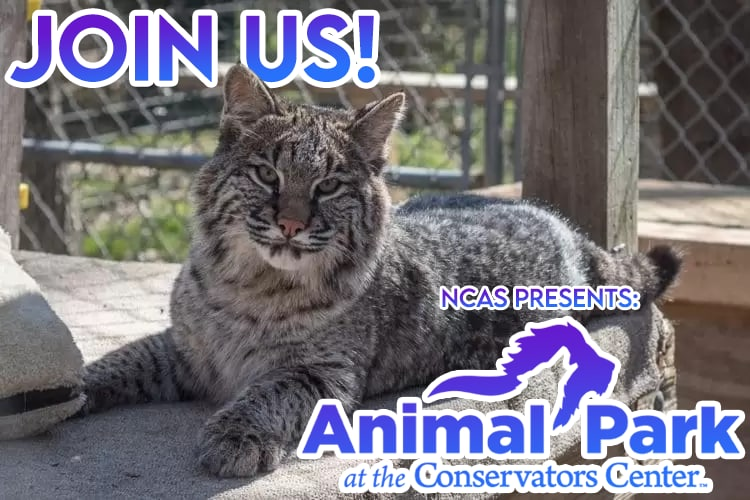 Pre-Reg: $20/person.
Jan 28, 2023, 12:30 PM - 4:00 PM
Join us for a tour of the Animal Park at the Conservators Center followed by a group hangout on Saturday, January 28th! We'll gather at 12:30 PM for a guided tour to see the lions, tigers, wolves, and rest of the residents of the Animal Park. Afterwards, we'll spend time together at their picnic shelter with some snacks and games.